Christmas Programs and Worship Opportunities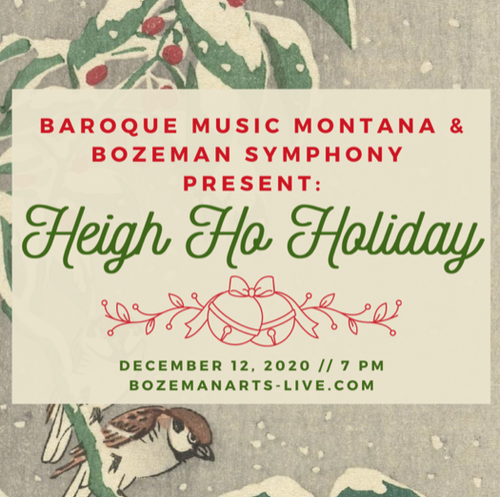 Baroque Music Montana and the Bozeman Symphony recently collaborated to present a program of holiday gems from centuries past. Repertoire includes the well-known and deeply loved Corelli, to soul-touching Albinoni, haunting Celtic, and Renaissance-esque 5-part string band pieces by Anthony Holborne, one of which inspires our concert title. The program celebrates varied instrumental colors with the tambers of brass, woodwind, keyboard, and strings. The program was recorded in our sanctuary and was produced by Bozeman Arts-Live! This concert is available to watch for free on Bozeman Arts Live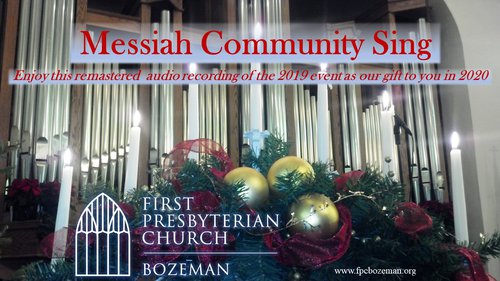 For the 19th year in a row, our church is offering the community an opportunity to hear (and sing along if you wish) the Messiah by Handel. A professionally remastered recording from 2019 has been combined with interviews conducted by Montana PBS to produce a free podcast available on our church website. 
Christmas Eve Services For All
Children and youth are creative! This year's Christmas Eve service will demonstrate the adaptability of our church's families in a service filled with music, the telling of the Christmas story, and a "virtual Christmas pageant" created by multiple families in a COVID-safe way. Three choirs, all assembled virtually, will share music: our children's choir, our youth choir, and our Worship Choir. The service is sure to bring a smile to your face and a tear to your eye in this unique season.


The message of Christmas, that God is with us, is especially poignant this year when so many people are suffering and we have all experienced an upending of our lives. God is with us in the person of a child born in Bethlehem; God is with us in the struggle to find peace and hope for the world; God is with us as we long for the physical presence of family and community. Contemplating the mystery of the incarnation, this service will remind us of God's nearness through music, readings, and reflection.
A long-standing tradition at FPC is that the Sunday immediately after Christmas is our "Blessing of the Animals" service. Just as the animals welcomed baby Jesus into their home, we welcome our pets into his sanctuary. This year our welcome will be virtual, with photos of many beloved dogs, cats, goats, chickens, rabbits, guinea pigs, horses, ducks—well, who knows how many species will be represented! A joyous celebration of God's love for the whole creation!
---